---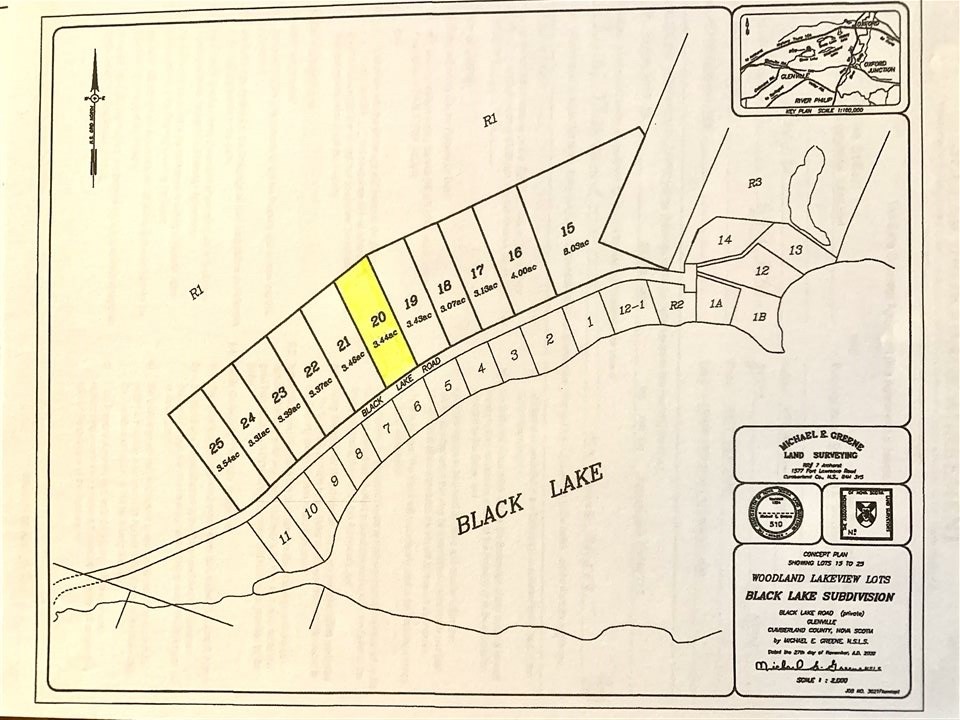 Price: $30,000
Status: ACTIVE
MLS#: 202024818
PID#: To Be Assigned
AAN#: 04996518
---
Address: VL 20 Black Lake Road
Community: Black Lake
---
List Date: 12/1/2020
Acceptance Date:
Firm Date:
Closing Date:
Posession: Negotiable
Road: Private
Lot Size: 3.4 acres
Waterfront: No
Water Type:
Water Meas/Units: /
Water Access/View: Access: Deeded,Access: Lake,View: Lake
Water Frontage:
Square Footage (MLA):
Total Fin SqFt. (TLA):
Building Dimensions:
District: 102S-South of Hwy 104, Parrsboro and Area
Sub District: N/A
Zoning: ****
Occupancy:
Elementary:
Middle/Jr:
High:
Fr Imm Elem:
Fr Imm Mid:
Fr Imm High:
---
Property Overview: LOTS FOR SALE, with deeded lake access, Black Lake, Cumberland County! There are 11 lots for sale, with each having deeded access for the use of Black Lake Road to reach this lakeside, small community and deeded access to use the boat launch. Boating, fishing, or just relaxing in nature, this is a prime location for all of that! The lakeside community does not have services to it and the residents there have stated that they appreciate the peacefulness of this subdivision, most of all. Lot 20 measures 3.44 acres and will have it's own PID created. One of the established lot owners hit a seam of gypsum, when drilling for their well, yet there are year round residents at this subdivision and homes on the Glenville Road with wells. Make your call today to see these lots, as the gate to Black Lake Road is kept locked and arrangements will be made for your appointment there. For disclosure purposes, Listing Agent is related to the vendor(s).
Showing Instructions: Property is gated and locked. Call listing rep for gate key.
Directions To Property: ****
---
Type: Vacant Lot(s)
Style:
Bldg. Style:
Title to Land: Freehold
Property Size: 3 to 9.99 Acres
Land Features: Hardwood Bush,Not Landscaped,Sloping/Terraced
Appliances:
Heat/Cool:
Fuel Type:
Water: None
Sewage: None
Utilities: None
Rental Equipment:
Inter Photos Allowed:
Exterior:
Garage:
Driveway/Pkg: None
Basement:
Foundation:
Features:
Roof:
Flooring:
---
AG Bedrm: BG Bedrm:
# of Bedrms:
F Baths: H Baths:
T Baths:
Rental Income:
Building Age:
Built:
Sign: **** HST:
Lockbox: PCDS: Yes
Migrated: No
CSA/ABS: Serial:
---
---
Betterment Charges:
Listing Office: 851
Data provided by: Block Knight Financial Services