---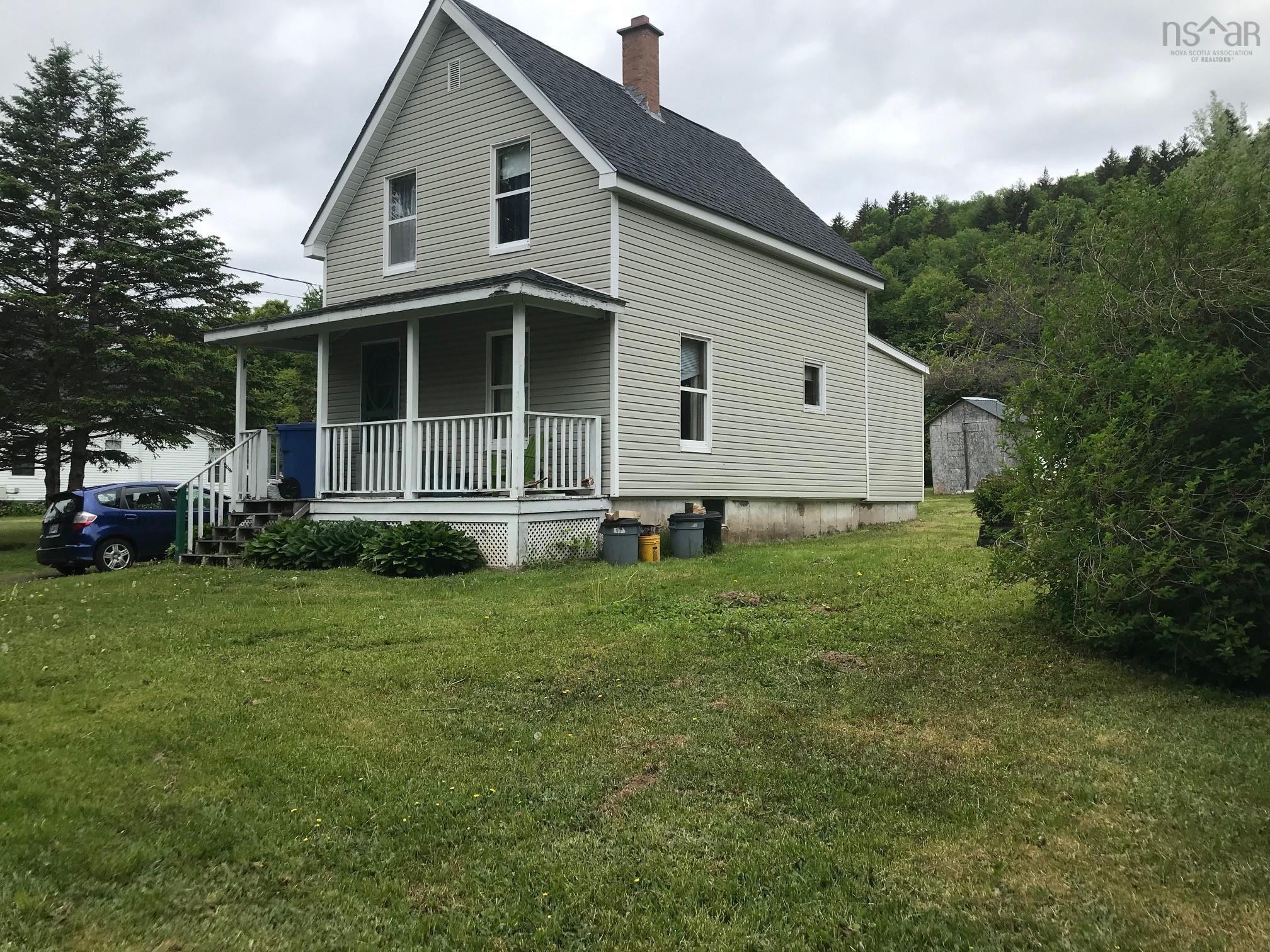 Price: $139,000
Status: ACTIVE
MLS#: 202213542
PID#: 25190620
AAN#: 00290408
---
Address: 6183 Highway 209
Community: Fraserville
Inclusions: Fridge, stove, washer, dryer
Exclusions:
---
List Date: 6/10/2022
Acceptance Date:
Firm Date:
Closing Date:
Posession: Negotiable
Road:
Lot Size:
Waterfront: No
Water Type:
Water Meas/Units: /
Water Access/View:
Water Frontage:
Square Footage (MLA): 850
Total Fin SqFt. (TLA): 850
Building Dimensions: 19.5x24.5+9.5x8jog+7x8jog
District: 102S-South of Hwy 104, Parrsboro and Area
Sub District: N/A
Zoning: ****
Occupancy: Owner
Elementary: Advocate District School
Middle/Jr: Advocate District School
High: Advocate District School
Fr Imm Elem:
Fr Imm Mid:
Fr Imm High:
---
Property Overview: Looking for peace and tranquility? Look no further! This 1.5 storey 4 bedroom house is located in the friendly community of Fraserville. The home has a spring fed well, wood/oil furnace, blown in R50 insulation and ample room to enjoy the outdoors. Perfect for year round family living or as a summer getaway. Don't sleep on this listing! At this price it won't last long.
Showing Instructions: Call/text Erma
Directions To Property: ****
---
Type: Single Family
Style: Detached
Bldg. Style: 1.5 Storey
Title to Land: Freehold
Property Size: 0.5 to 0.99 Acres
Land Features: Cleared,Partial Landscaped
Appliances:
Heat/Cool: Forced Air,Furnace
Fuel Type: Oil,Wood
Water: Dug
Sewage: Other
Utilities: Electricity,Telephone
Rental Equipment: None
Inter Photos Allowed: Yes
Exterior: Vinyl
Garage:
Driveway/Pkg: Gravel
Basement: Full
Foundation: Poured Concrete
Features: Vinyl
Roof: Asphalt Shingle
Flooring: Laminate,Softwood,Vinyl
---
AG Bedrm: 4 BG Bedrm: 0
# of Bedrms: 4
F Baths: 1 H Baths: 0
T Baths: 1
Rental Income:
Building Age:
Built:
Sign: **** HST:
Lockbox: **** PCDS: Yes
Migrated: Yes
CSA/ABS: Serial:
---
Rooms:
Main Floor - Kitchen - / dining area 18x11.5
Main Floor - Bath 1 - 9x8
Main Floor - Living Room - 11x11
Main Floor - Porch - 7x7
Main Floor - OTHER - Hall/stairwell 11.5x6.5
Rooms:
2nd Level - Primary Bedroom - 10x9
2nd Level - Bedroom - 6.5x9
2nd Level - Bedroom - 9x11
2nd Level - Bedroom - 5.7x9
---
Betterment Charges:
Listing Office: 851
Data provided by: Block Knight Financial Services