---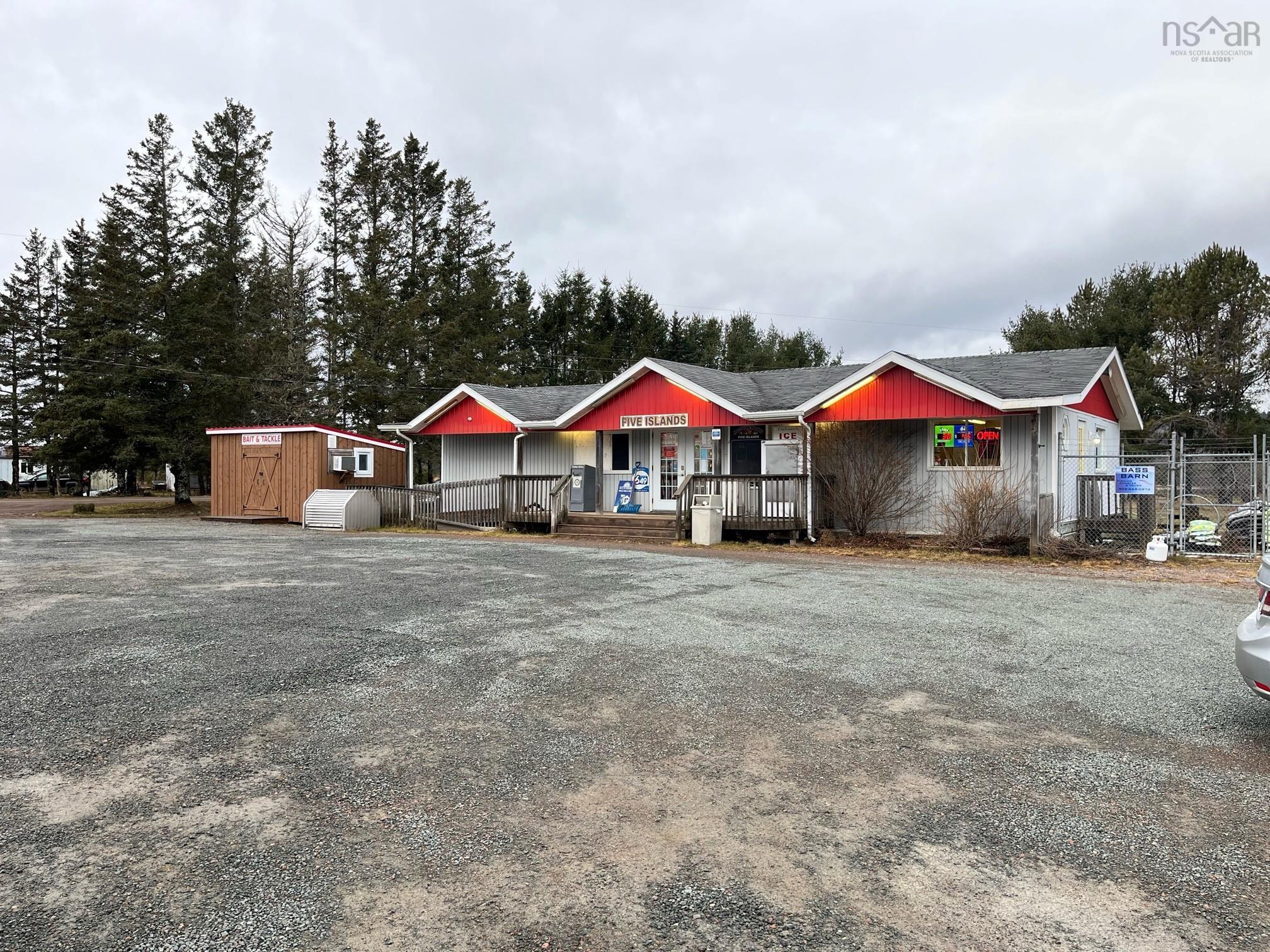 Price: $289,000
Status: ACTIVE
MLS#: 202300161
PID#: 20014650
AAN#: 02474387
---
Address: 1151 Highway 2
Community: Five Islands
Inclusions: Fridges, freezers, shelving units (detailed list can be provided on request)
Exclusions: Lottery tickets, lottery machine and ATM.
---
List Date: 1/4/2023
Acceptance Date:
Firm Date:
Closing Date:
Posession: Negotiable
Road:
Lot Size:
Waterfront: No
Water Type:
Water Meas/Units: /
Water Access/View:
Water Frontage:
Square Footage (MLA): 1464
Total Fin SqFt. (TLA): 1464
Building Dimensions: 52 X 24 + 12 X 18
District: 104-Truro / Bible Hill
Sub District: N/A
Zoning: ****
Occupancy:
Elementary:
Middle/Jr:
High:
Fr Imm Elem:
Fr Imm Mid:
Fr Imm High:
---
Property Overview: Opportunity is knocking. Don't miss your chance to be the owner of this successful business in Five Islands. With multiple campgrounds in the area this business provides an opportunity for campers to refill their propane tanks, grab their groceries and access some quick snacks. To add to all this, the present owners have added a bait and tackle shop with large fish tank for those wanting a feed of lobster or wanting to try their hand at landing a bass. There is also a gated area where mulch, grass seed and a variety of other items are stored for all your gardening needs. A second storage shed is located at the rear of the building. A business that is doing well with endless possibilities for further expansion/development. Five Islands is known far and wide for the "Not Since Moses" run, their deep fried clams from local restaurants and of course the world famous tides of the Bay of Fundy. Why not be a part of this? Call today for your chance to own this business and determine its future.
Showing Instructions: Contact listing agent or request appointment through Showing Time. Viewings only available during business hours.
Directions To Property: ****
---
Type: Commercial Retail
Style:
Bldg. Style:
Title to Land: Freehold
Property Size: 0.5 to 0.99 Acres
Land Features:
Appliances:
Heat/Cool: Baseboard,Heat Pump -Ductless
Fuel Type: Electric
Water: Drilled Well
Sewage:
Utilities: Electrical,Septic,Telephone
Rental Equipment: None
Inter Photos Allowed: Yes
Exterior:
Garage:
Driveway/Pkg: Gravel,Multiple Driveways,Parking Spaces(s)
Basement:
Foundation:
Features:
Roof: Asphalt Shingle
Flooring: Other
---
AG Bedrm: BG Bedrm:
# of Bedrms:
F Baths: H Baths:
T Baths:
Rental Income: No
Building Age: 57
Built: 1966
Sign: **** HST:
Lockbox: **** PCDS: No
Migrated: Yes
CSA/ABS: Serial:
Garage:
Garage Details: Shed 16 X 12. Bait and tackle shop 16 X 12.
---
Rooms:
Owner - -
Owner - -
Owner - -
Owner - -
Rooms:
Owner - -
Owner - -
Owner - -
Owner - -
---
Betterment Charges:
Listing Office: 851
Data provided by: Block Knight Financial Services