---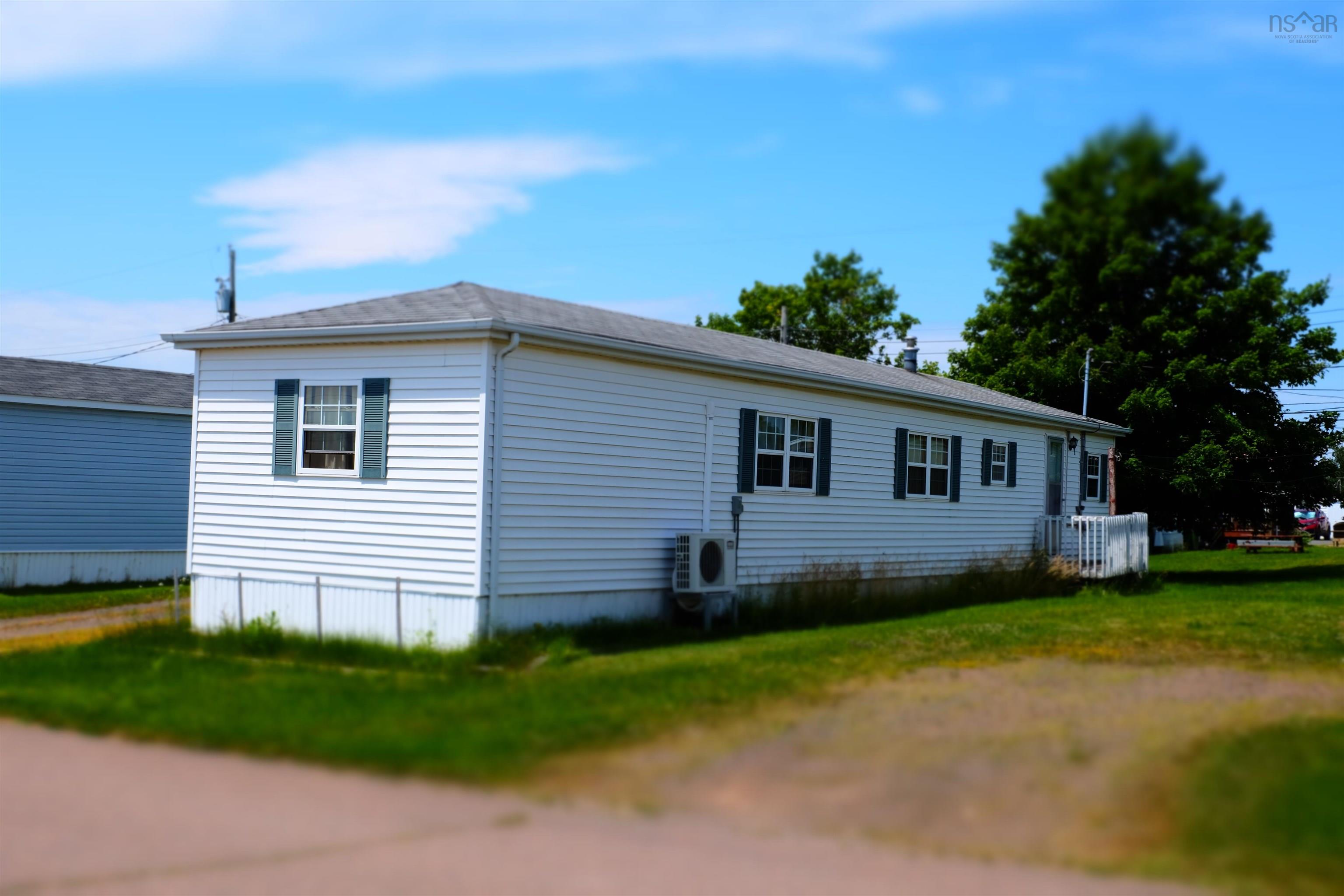 Price: $118,000
Status: ACTIVE
MLS#: 202217383
PID#:
AAN#:
---
Address: 7 Bomber Drive
Community: Bible Hill
Inclusions: Fridge, stove
Exclusions: Washer and dryer
---
List Date: 7/14/2022
Acceptance Date:
Firm Date:
Closing Date:
Posession: Upon closing / Bill of Sale
Road: Private
Lot Size:
Waterfront: No
Water Type:
Water Meas/Units: /
Water Access/View:
Water Frontage:
Square Footage (MLA): 952
Total Fin SqFt. (TLA): 952
Building Dimensions: 68x14
District: 104-Truro/Bible Hill/Stewiacke
Sub District: N/A
Zoning: ****
Occupancy: Tenant
Elementary:
Middle/Jr:
High:
Fr Imm Elem:
Fr Imm Mid:
Fr Imm High:
---
Property Overview: Comfortable low-cost living is possible in this solid 1978 home. Featuring an efficient galley kitchen, dining area, spacious living room, nice bathroom and two nicely-sized bedrooms there is plenty of room for a young couple, or retirees looking to simplify. Efficient heat pump keeps you warm in winter and cool in summer. As the home is tenant occupied, no interior photos are available; however the home is cared for inside and should be seen in person.
Showing Instructions: Use Showing Time or call/text Peter Steele. 24 hours of notice is required. Tenant will be home.
Directions To Property: ****
---
Type: Mobile / Mini
Style:
Bldg. Style: Mini
Title to Land: Leasehold
Property Size: None
Land Features: Partial Landscaped,Level
Appliances: Stove,Refrigerator
Heat/Cool: Baseboard,Ductless Cooling
Fuel Type: Electric
Water: Community
Sewage: Community
Utilities: Cable,Electricity,High Speed Internet,Telephone
Rental Equipment: None
Inter Photos Allowed: No
Exterior: Vinyl
Garage: None
Driveway/Pkg: Single
Basement: None
Foundation: Piers
Features: Vinyl
Roof: Asphalt Shingle
Flooring: Carpet,Vinyl,Other
---
AG Bedrm: 2 BG Bedrm: 0
# of Bedrms: 2
F Baths: 1 H Baths: 0
T Baths: 1
Rental Income: Potential
Building Age: 44
Built: 1978
Sign: **** HST:
Lockbox: **** PCDS: No
Migrated:
CSA/ABS: 0 Serial: 1001691
Garage: None
Garage Details:
---
Rooms:
Main Floor - Living Room - 10x15
Main Floor - Dining Nook - 11x8
Main Floor - Kitchen - 14x5
Main Floor - Bath 1 - 4pc. bath
Main Floor - Primary Bedroom - 15x12
Rooms:
Main Floor - Bedroom - 14x10
Main Floor - Porch - 9x5
---
Betterment Charges:
Listing Office: 851
Data provided by: Block Knight Financial Services