---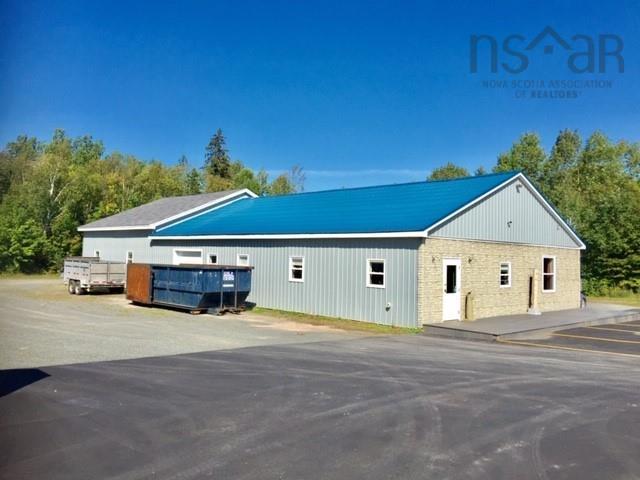 Price: $399,900
Status: ACTIVE
MLS#: 202221414
PID#: 01212869
AAN#: 04445031
---
Address: 4303 Hwy 7
Community: Purlbrook
---
List Date: 9/1/2022
Acceptance Date:
Firm Date:
Closing Date:
Posession: As agreed upon
Road:
Lot Size:
Waterfront: No
Water Type:
Water Meas/Units: /
Water Access/View:
Water Frontage:
Square Footage (MLA): 3800
Total Fin SqFt. (TLA): 3800
Building Dimensions: 40x95
District: 302-Antigonish County
Sub District: N/A
Zoning: ****
Occupancy:
Elementary:
Middle/Jr:
High:
Fr Imm Elem:
Fr Imm Mid:
Fr Imm High:
---
Property Overview: Multi-usage commercial building, interior renovated throughout approximately 7 years ago. Building consists of office spaces, workshops, storage rooms, 2 washrooms, board room, kitchen and laundry room. Ample parking space and good size yard, minutes from Antigonish.
Showing Instructions: Call/text Anja, 24 hours notice, pre-qualified buyers only. Offers to be left open for 48 hours, sellers at their discretion may deal with offers accordingly.
Directions To Property: ****
---
Type: Other
Style:
Bldg. Style:
Title to Land: Freehold
Property Size: 0.5 to 0.99 Acres
Land Features:
Appliances:
Heat/Cool: Hot Water,In Floor,Radiant
Fuel Type: Propane
Water: Well
Sewage:
Utilities: Septic
Rental Equipment: Propane Tank
Inter Photos Allowed:
Exterior:
Garage:
Driveway/Pkg: Gravel,Parking Spaces(s),Paved
Basement:
Foundation:
Features:
Roof: Asphalt Shingle,Steel
Flooring: Other
---
AG Bedrm: BG Bedrm:
# of Bedrms:
F Baths: H Baths:
T Baths:
Rental Income: Potential
Building Age:
Built:
Sign: **** HST:
Lockbox: **** PCDS: No
Migrated: Yes
CSA/ABS: Serial:
---
Rooms:
Owner - -
Owner - -
Owner - -
Owner - -
Owner - -
Rooms:
Owner - -
Owner - -
Owner - -
Owner - -
---
Betterment Charges:
Listing Office: 851 851
Data provided by: Block Knight Financial Services